Document-focused, beautiful website generator for Word users
You author site content in Word, and DocxManager generates beautiful websites and upload them to remote server.
The site building/generator concept of DocxManager is inspired by WordPress, how it works is also similar to WordPress:
- Microsoft Word's role in DocxManager is same as the visual editor in WordPress.
- You can change the look-and-feel and navigation of the generated website with website themes.
- You can use various shortcodes in the documents.
- You can publish your website with the built-in upload functions...
See the video below for a quick demo.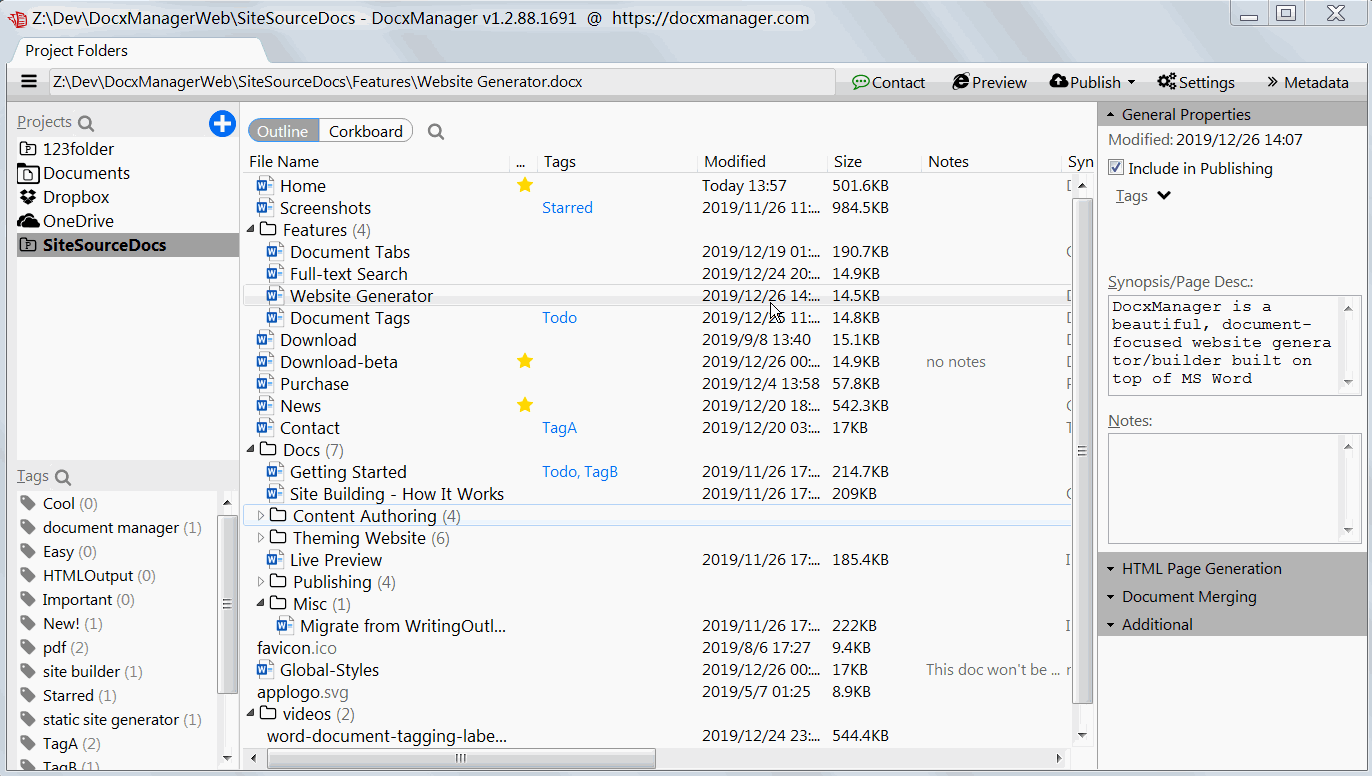 Some more site builder related screenshots: