DocxManager is a Windows software trying to achieve the following goals:
- Project-based authoring of Word

documents – for example, a website is a project, a book such as a novel is also a project.
- Generate professional-looking websites out of Word documents, with the ability to change the look-and-feel and navigation with themes.
- Upload the generated websites to all kinds of remote servers.
Microsoft Word is seamlessly integrated into DocxManager.
For website authoring, the idea is extremely simple:
- The project outline is your website's menu.
- The Word documents are your website's pages.
See screenshots below, download it and check out the features of DocxManager.
Be noted that this website is generated by DocxManager itself!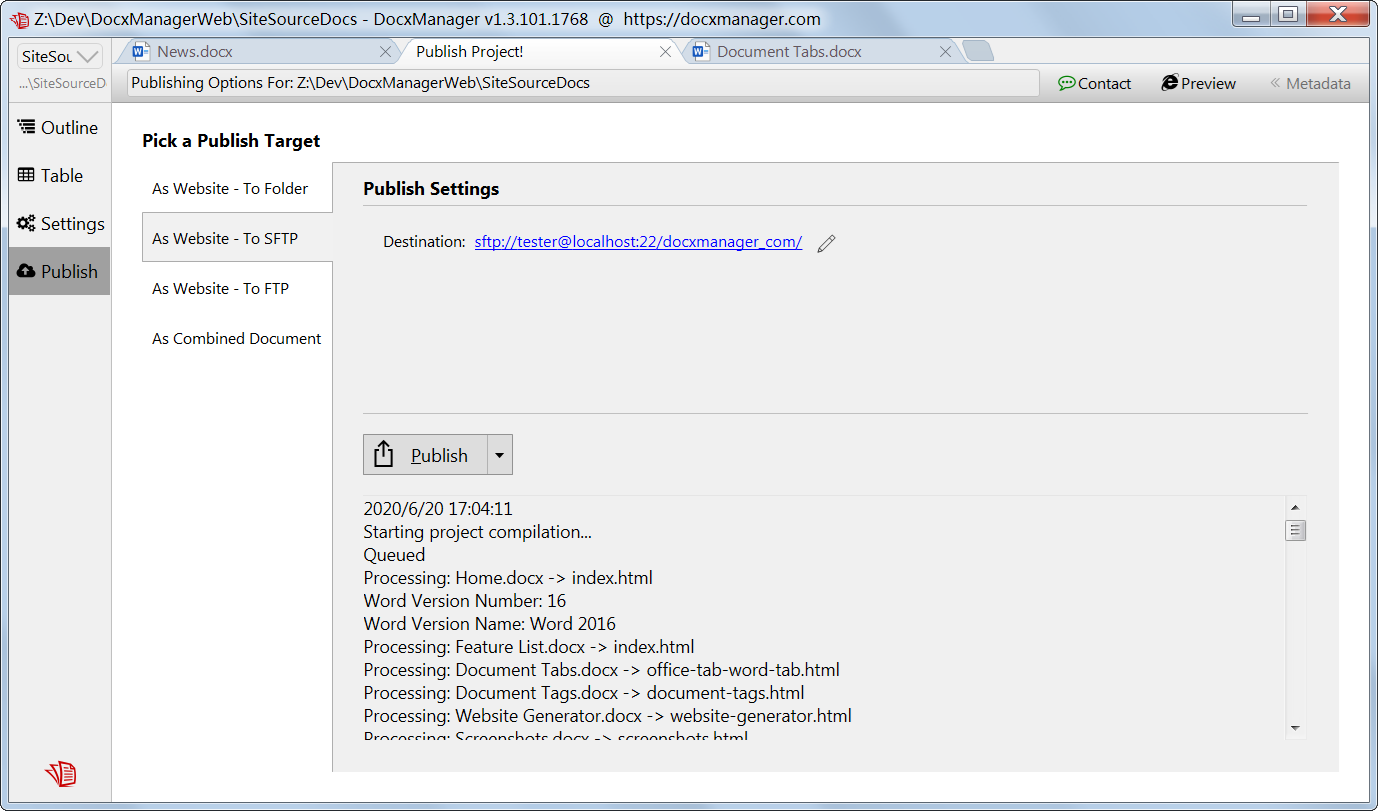 The Project Outline View with documents opened in tabs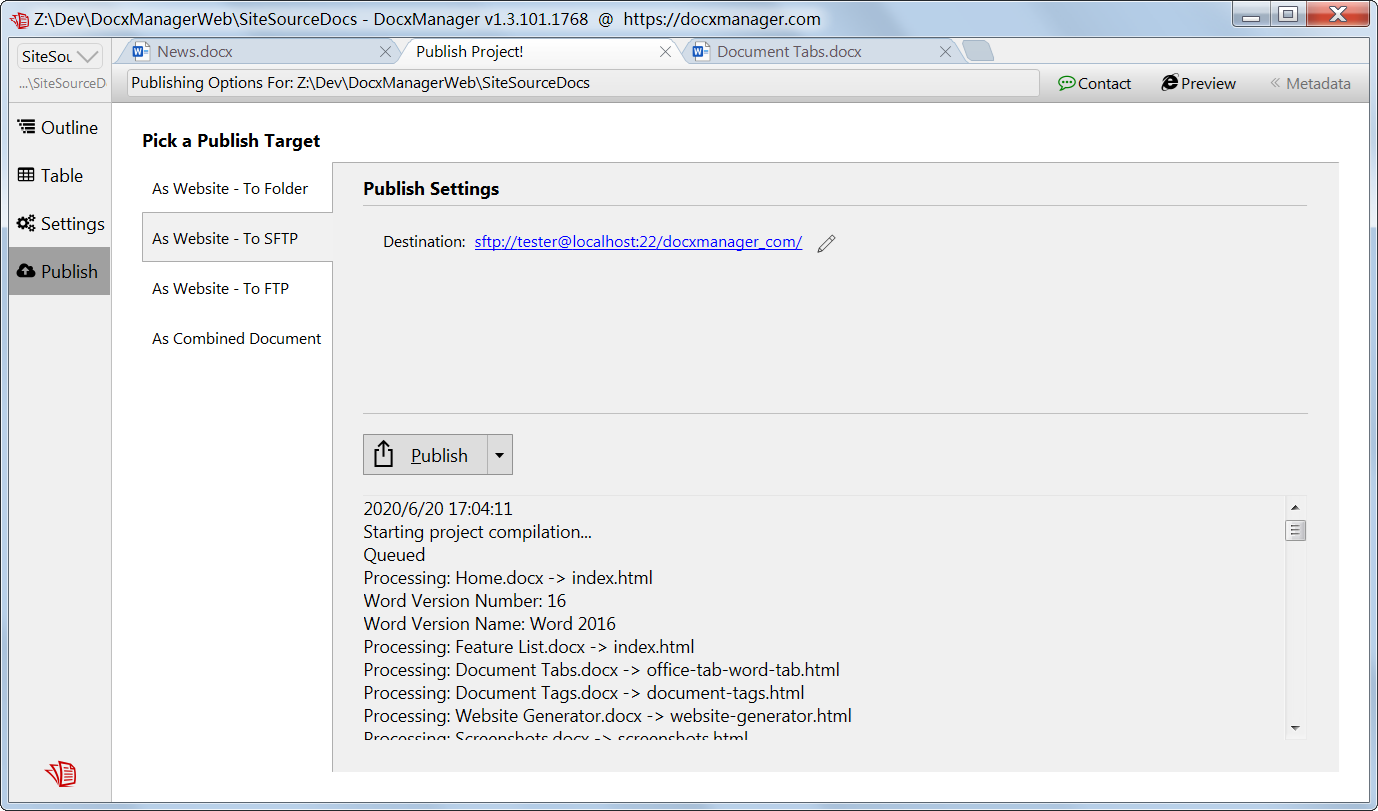 Uploading Generated a Website to Remote SFTP Server