Picture tells a lot. Check the following screenshots of DocxManager website generator and document manager for Word documents.
The Projects Page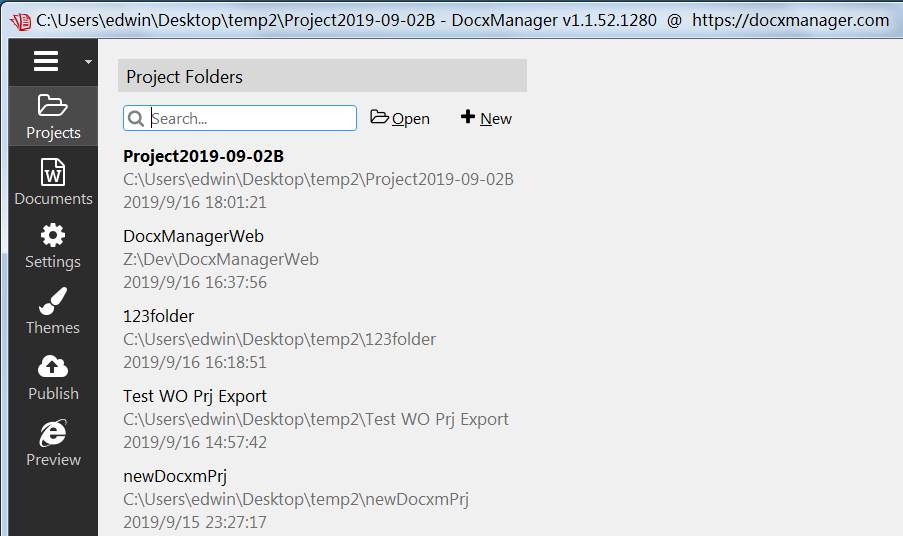 The Main Workspace Window
1. The project folder's outline.
2. The Word document window.
3. The document metadata pane.
The How It Works page has more details.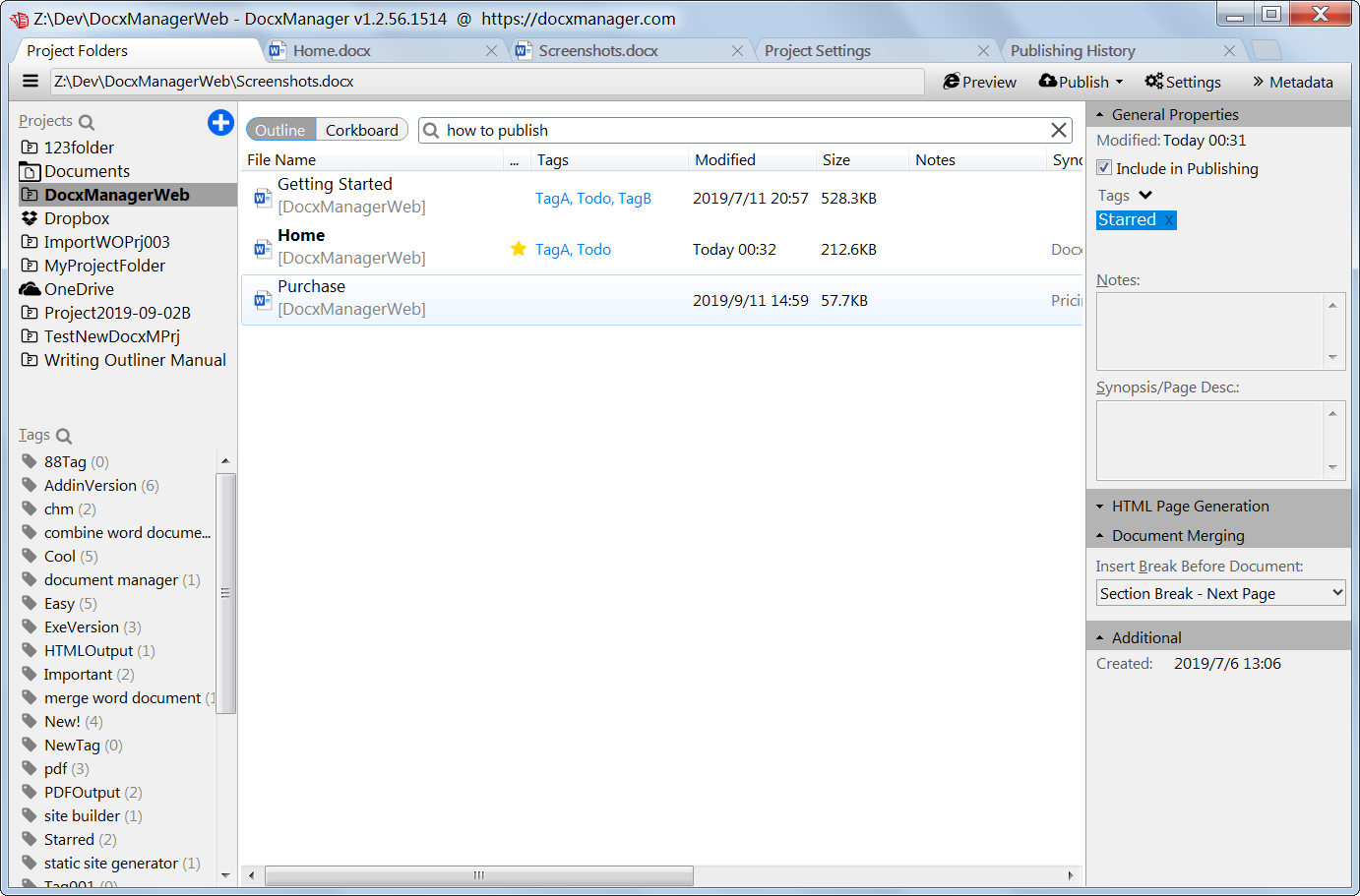 The Filter-By-Tags View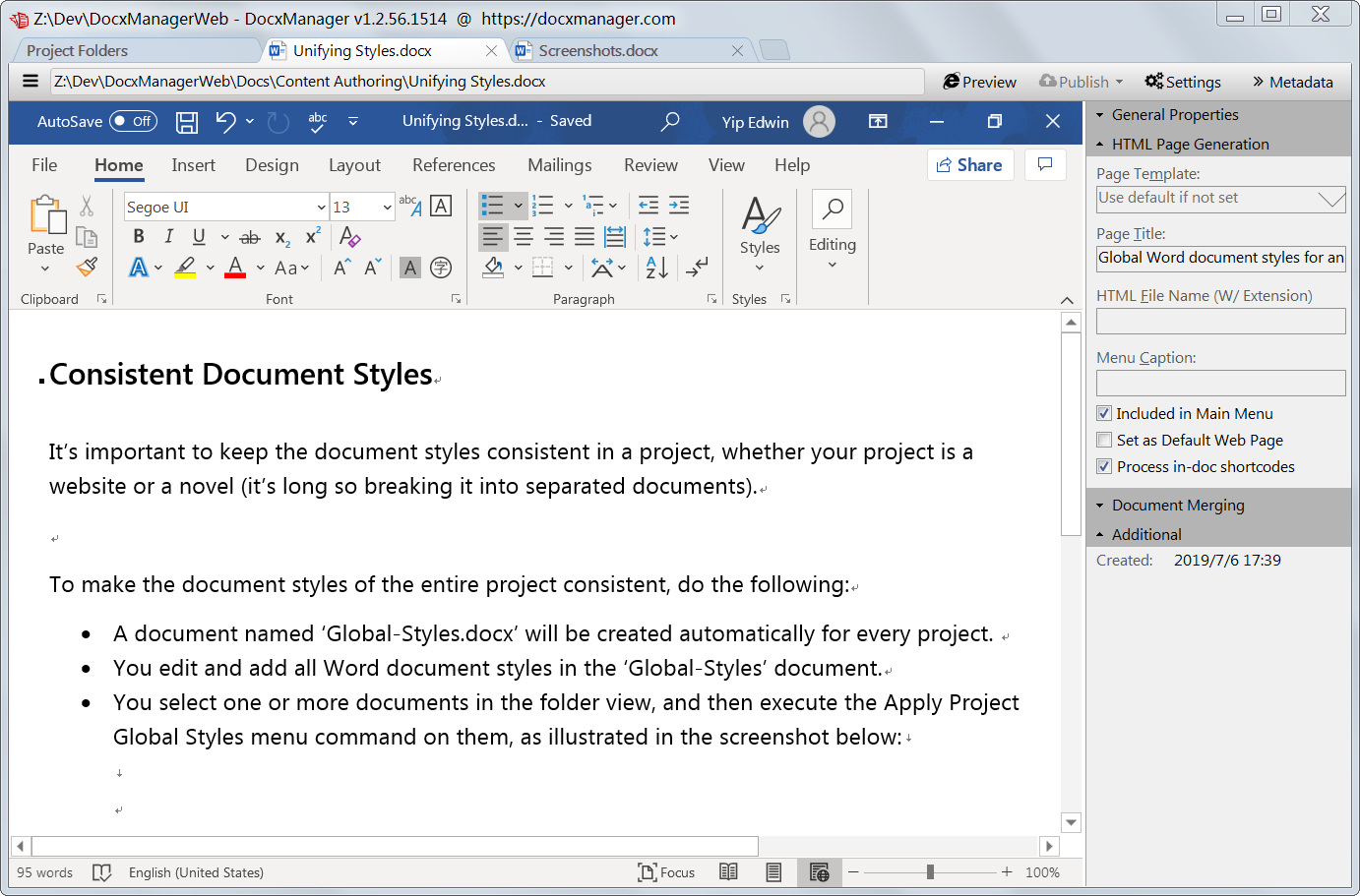 Global Document Styles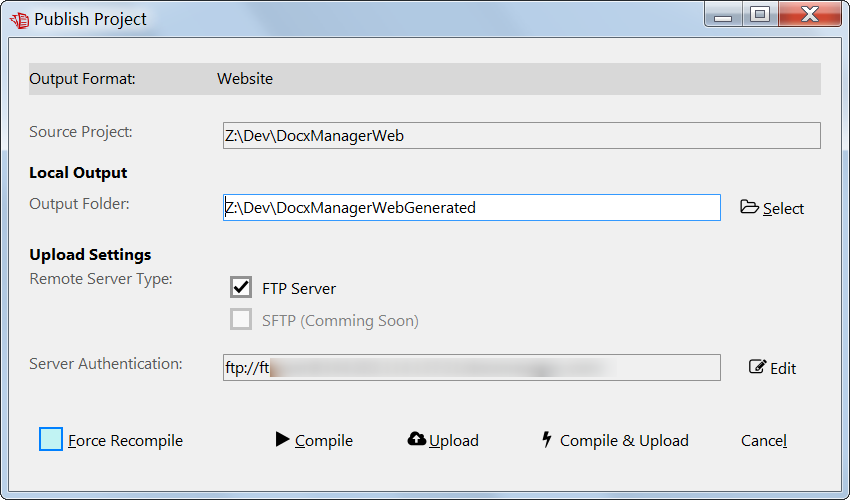 Website Generation Settings
There various settings you can tweak for the static site generation. For example, which image file to use as your site logo, what's your Google Analytics ID for site visitor statistics, and so on.

Website Publishing/Upload Settings
In order to make your generated website available publicly, you'll have to upload the generated webpages along with the images, CSS style files, etc., to your remote web server.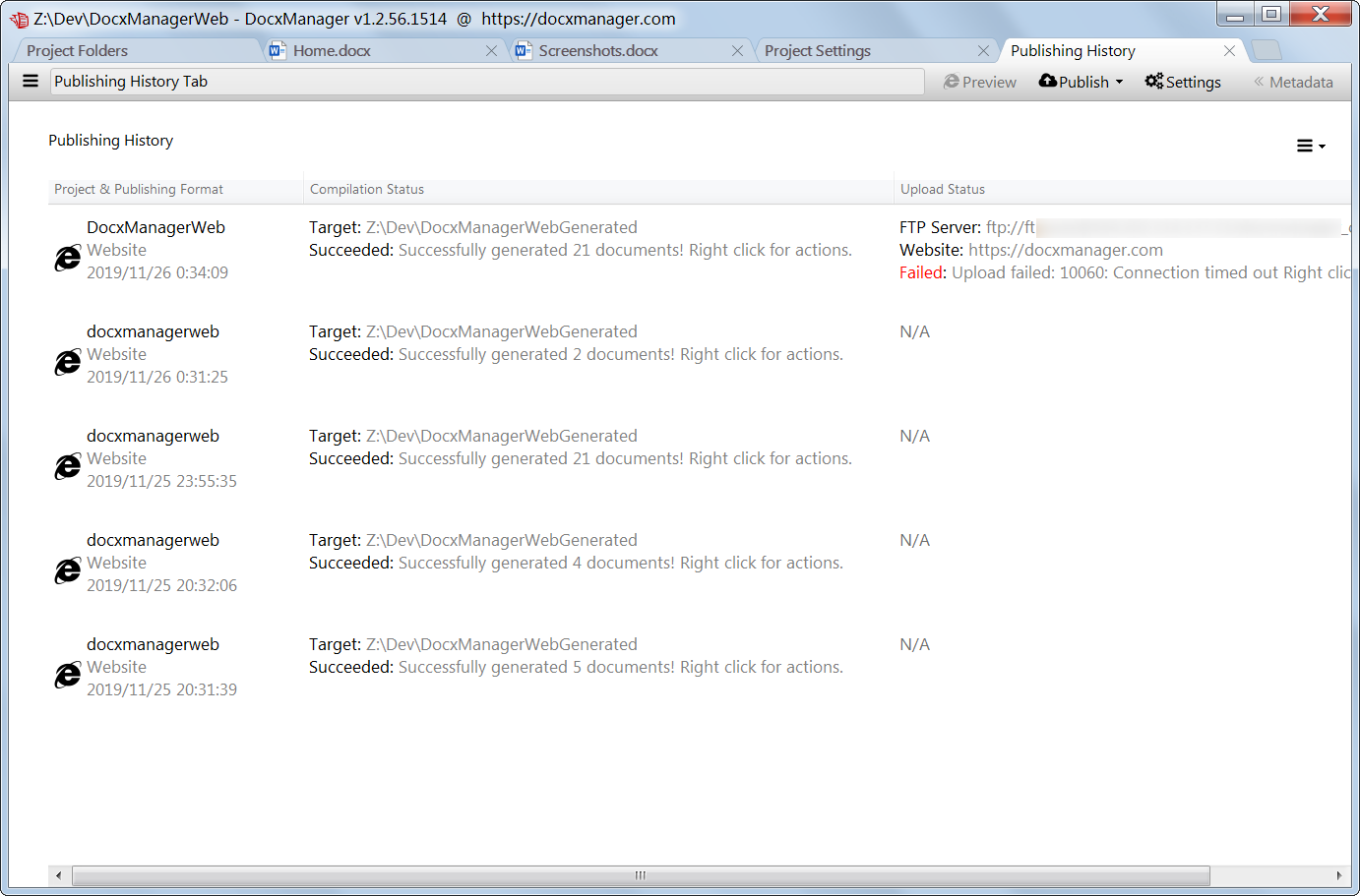 Website Themes
A decent website needs a decent look and feel, that's where a so-called 'theme' come into play. A theme in DocxManager defines the site menu, how the site looks like, and so on.
The selected theme when generating this site is based on the Documents section of Bootstrap CSS framework.

Wait no more and download DocxManager to start easily manage your documents in a single place and build non-compromised websites!