Picture tells a lot. The following screenshots helps you understand the major aspects of DocxManager the document manager and website generator for Microsoft Word users.
The main "project manager" tab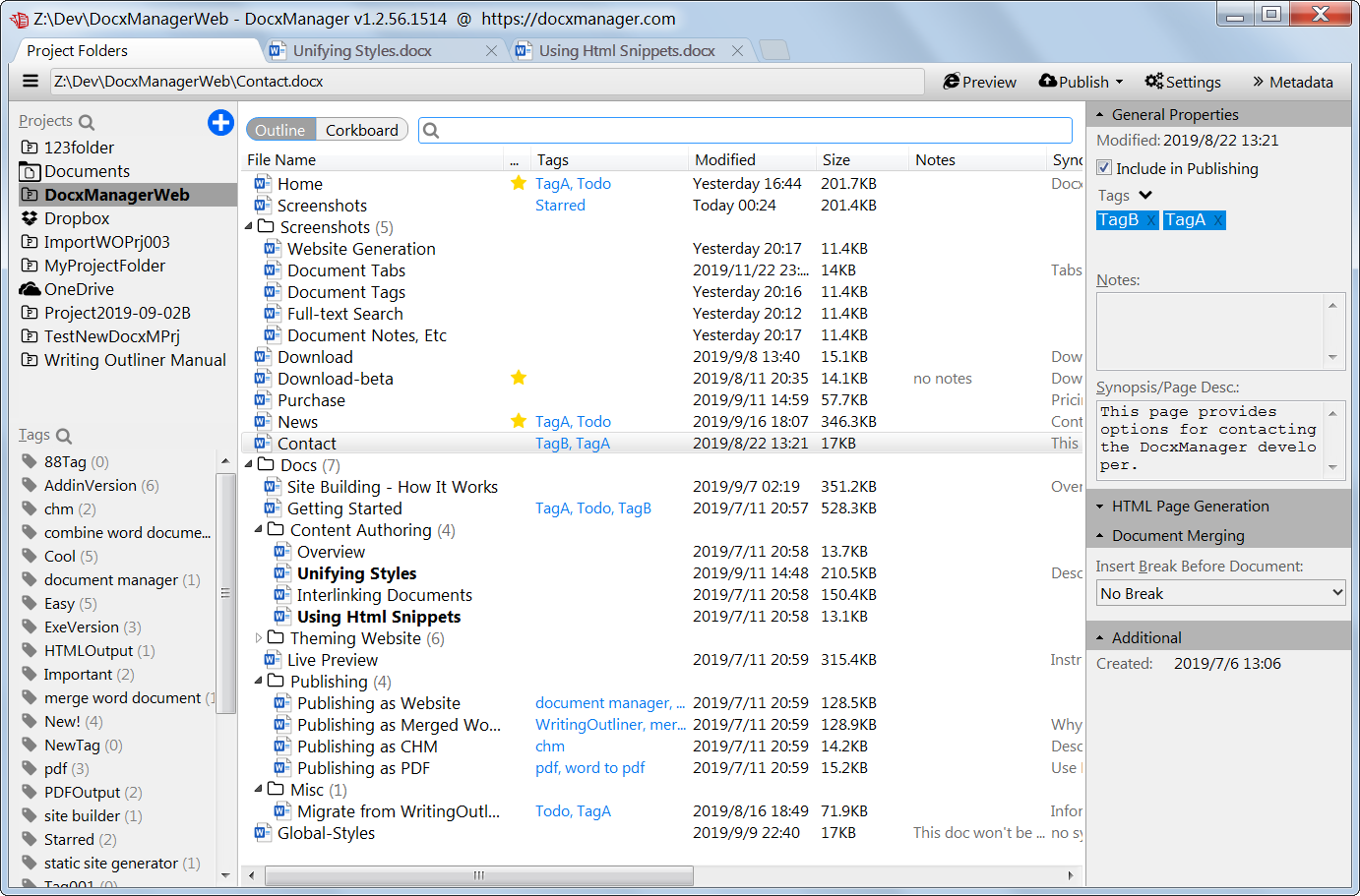 Word document full-text search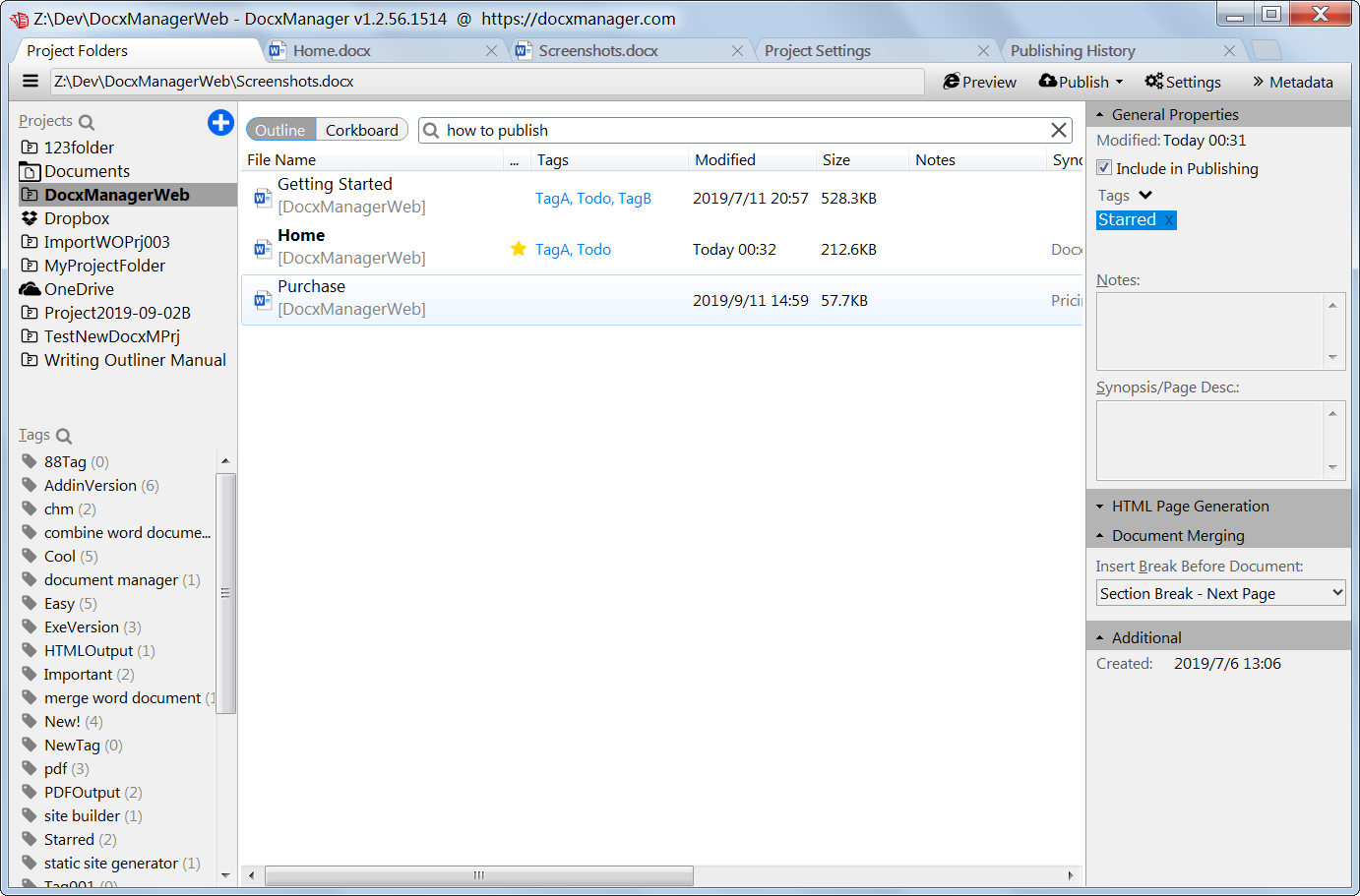 Document tabs and seamlessly integrated Microsoft Word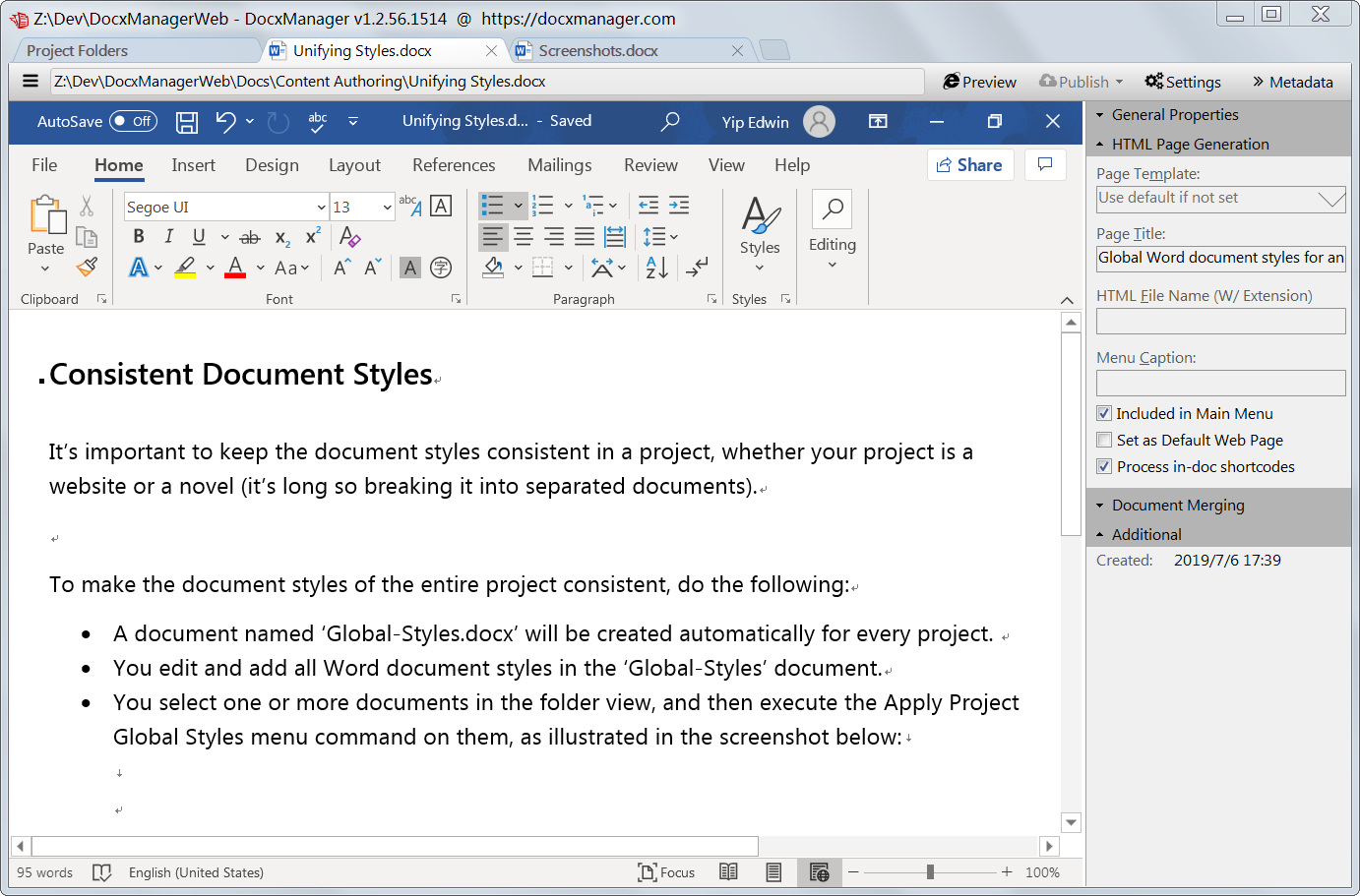 The website generation window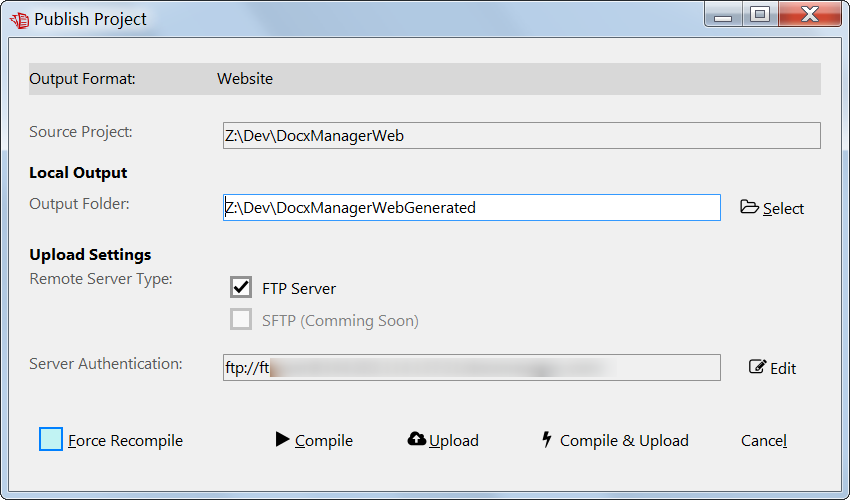 The "combine Word documents" window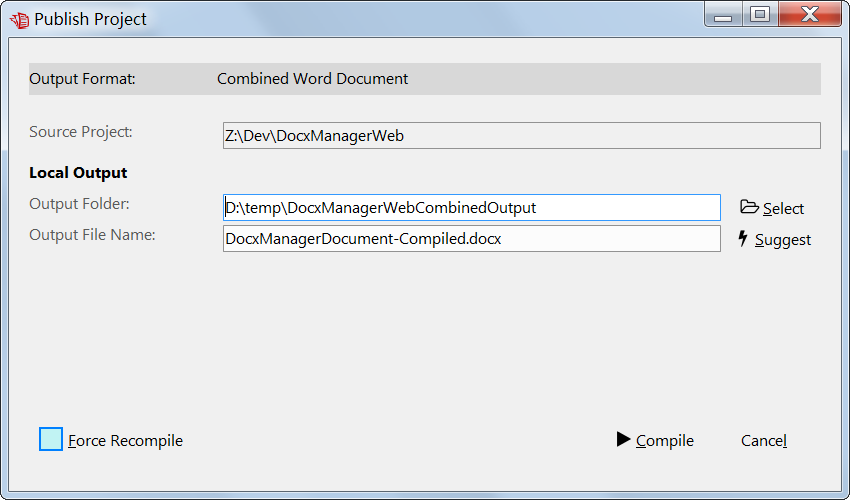 The publishing history window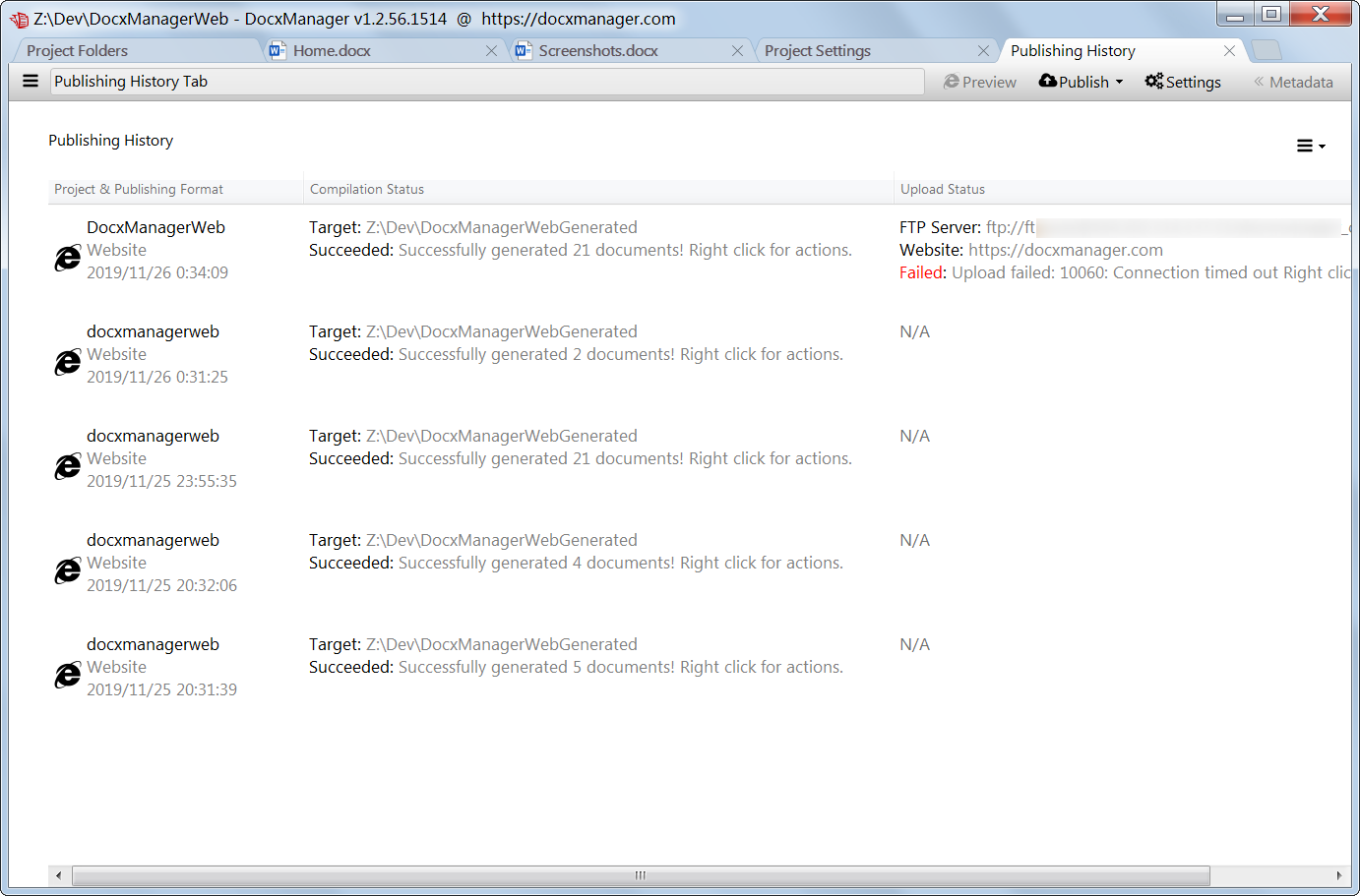 Project settings for website generation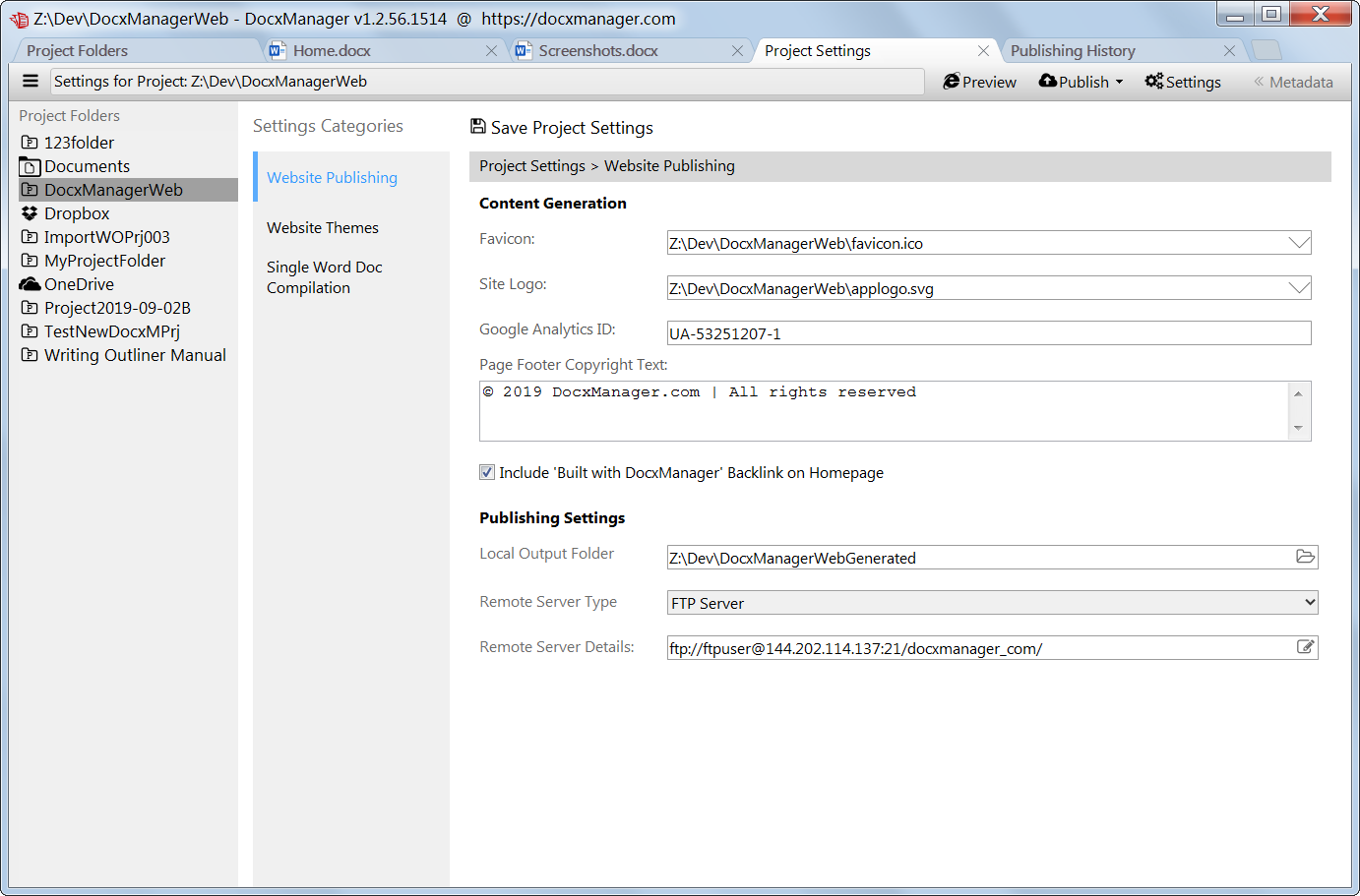 Project settings for website themes – like WordPress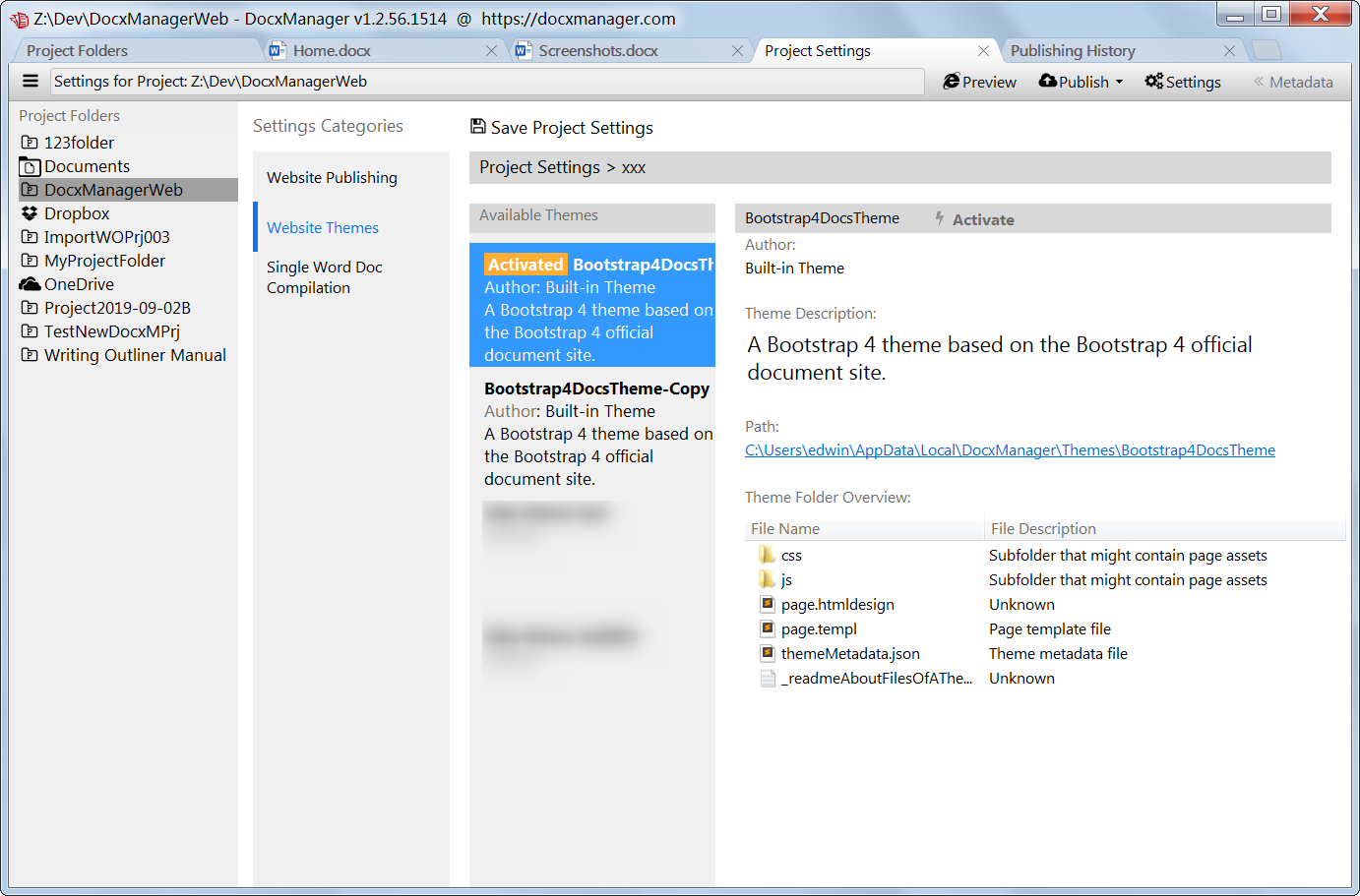 Wait no more and download DocxManager to start easily manage your documents in a single place and build non-compromised websites!